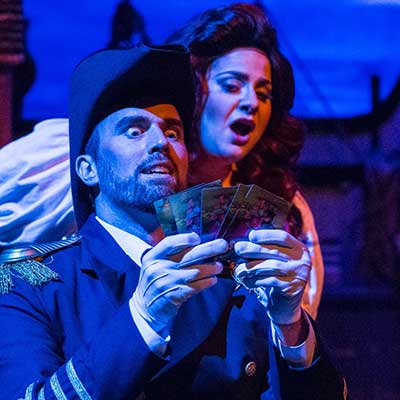 Young Vic is Baltimore's Gilbert & Sullivan company. We began in 1971 as an enthusiastic group of high school students and have evolved into an acclaimed and full-fledged performing arts organization today.
Our professional-caliber productions attract a wide range of promising young talent and accomplished performers. Members of our casts and orchestra have performed on local, national and international stages.
Now in our fifth decade, Young Vic's fiscal responsibility, stable leadership and artistic excellence makes it Baltimore's longest tenured musical theatre and is well supported by the community.
Our mission is to expose Baltimore's diverse community to distinctive and entertaining musical theatre; foster classically trained and talented artists; and attract new and young audiences who will enjoy the popular and timeless works of Gilbert & Sullivan.
Please show your support and donate as a patron or contact us to become a volunteer.