Cast
Fair Moon to Thee I Sing, 2021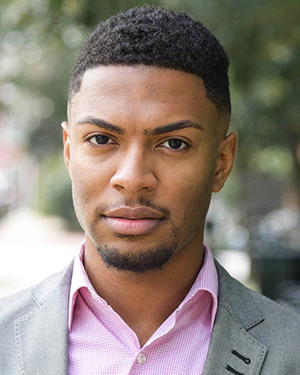 Justin Harrison

Baritone Justin Harrison's most recent operatic performances, he originated the role of Giovanni in the premiere of Frances Pullock's Briscula the Magician and performed the role of Marullo (Rigoletto) with Bel Cantanti Opera. A frequent concert soloist, his repertoire includes Handel's Messiah, Voices from the Killing Jar (Soper), Seven Last Words (Dubois), Fauré's Requiem, BWV 8: Liebster Gott..., and Ravel's Don Quichotte à Dulcinée. Justin is the 2nd place winner of the Mary E. Singletary Vocal Arts Competition for Emerging Artists. During his two years with the Maryland Opera Studio, he appeared as Harry Easter (Street Scene), Billy (Mahagonny Songspiel), Count Almaviva (Le nozze di Figaro), Marquis de la Force (cover) and 1st Officer (Dialogues des Carmélites), and Ed Larson in the world premiere of Theo Popov's Town Hall.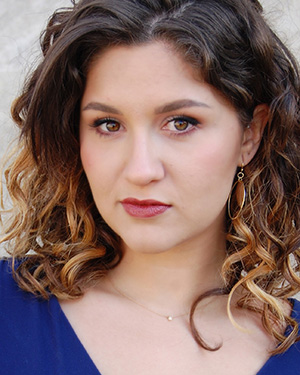 Tess Ottinger

Tess Ottinger, soprano, is a graduate of the Peabody Institute of the Johns Hopkins University with a Master of Music in Vocal Pedagogy and Vocal Performance. Ms. Ottinger was the 2021 winner of the Mid-Atlantic Regional NATS Competition in the Advanced Classical Treble category. Last season, Tess performed the role of Lisette in Puccini's La Rondine with the Peabody Opera, as well as the role of Tatyana from Tchaikovsky's Eugene Onegin in their Fall opera scenes concert. Some of Ms. Ottinger's previous operatic roles include Lauretta in Puccini's Gianni Schicchi, and Susanna in Mozart's Le Nozze di Figaro. In years prior, Ms. Ottinger placed 4th in the Dorothy Lincoln-Smith Competition in Bethesda, Maryland and was a semifinalist in the Camille Coloratura Competition in Baltimore, Maryland. Tess has performed as a soloist with various ensembles, including the Richmond Symphony Orchestra, the Williamsburg Choral Guild, and the Virginia Commonwealth University Symphony Orchestra. She holds two Bachelor of Music degrees from Virginia Commonwealth University in Vocal Performance, and Music Education: Vocal/Choral. Tess is a previous student of Dr. Stanley Cornett and currently studies in the studio of Elizabeth Daniels.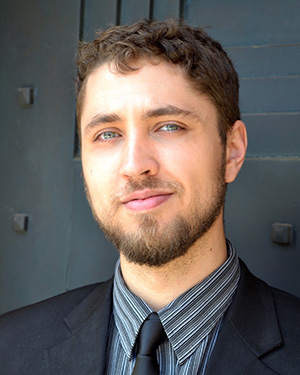 John T.K. Scherch

Having previously "shone" (BroadwayWorld) at Young Vic and appeared in numerous productions in the region, one of which resides on Anne Midgette's "best-ever" list, bass John T.K. Scherch is pleased to be back on the Young Vic stage. You've seen him here as the title character in The Mikado in the full play and as part of From London to Baltimore, where he also appeared as the HMS Pinafore's Dick Deadeye. John performs in the D.C. area a fair amount, is increasingly adding to his Verdi repertoire, and has appeared most frequently on stage as Sarastro in Mozart's Die Zauberflöte, but you can most often hear him via his speaking voice every weekday evening and Sunday afternoon on WBJC.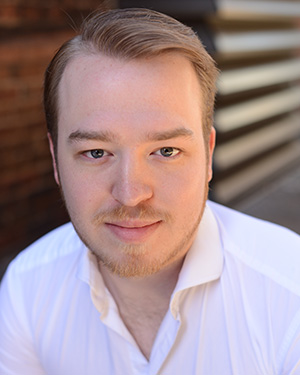 E. Lukas Schmidt

E. Lukas Schmidt is a tenor hailing from Northeast Ohio. His notable operatic credits include the Prince in Dvořak's Rusalka, Prunier in Puccini's La rondine, Peter Quint in Britten's The Turn of the Screw, and Jupiter in Händel's Semele. He has experience in musical theater as well, having portrayed the role of Herman in Loesser's The Most Happy Fella. Mr. Schmidt was also seen as Charles Bingley in the world staged premiere of Kirke Mechem's opera adaptation of Pride & Prejudice. Lukas has a unique passion for Swedish vocal repertoire and has interpreted rare songs and arias by composers like Helena Munktell, Wilhelm Stenhammar, Wilhelm Peterson-Berger, and many others. Mr. Schmidt graduated with a BM in Vocal Performance from Bowling Green State University where he was in the studio Christopher Scholl, and recently finished his MM in Vocal Performance at the Peabody Institute of the Johns Hopkins University where he studied with Dr. Stanley Cornett.