The Yeomen of the Guard
2011
---
Overview
Performed in 2011 for only the 5th time in the Young Vic's history, this haunting, heartbreaking tale of mistaken identity and unrequited love features one of Sullivan's most beautiful scores, plus the only tragic ending in the entire repertoire.
General Manager Brian S. Goodman and members of the Yeomen cast appeared in this video clip on WJZ-TV's "People Are Talking."
The Sun's Tim Smith wrote a review of the production where he wrote, "You can get a good sense of Yeomen's worth in a new production from the Young Victorian Theatre Company, Baltimore's indomitable keeper of the G&S flame… The music is especially well-served in this staging, which features traditional costumes and a pleasant, economical set."
---
Show Synopsis
Prologue
At a street fair in the Tower, Jack Point entertains the populace with his jibes and jokes. Dame Carruthers, old and infirm, enters and is savagely mocked by Point. Known as the Keeper of the Tower, she is in actuality a witch and this cruel act causes her to malignantly curse him – leading the merryman to his doom. The entire plot is therefore put in place to propel Jack Point to his tragic end.
Act I, several months later
Phoebe Meryll sits at her spinning wheel, sighing over the pain of love. Wilfred Shadbolt, the head jailer enters, and Phoebe mocks him. Wilfred, in love with Phoebe, has noticed her interest in one of the prisoners, Colonel Fairfax. He tells her that Fairfax is to be beheaded for the crime of sorcery that very day.
The citizens and Yeomen arrive, singing of the Yeomen's valiant deeds. Dame Carruthers dismisses protestations by Phoebe of Fairfax's innocence and tells of the centuries of dark deeds in the Tower. After everyone leaves, Phoebe is joined by her father, Sergeant Meryll, who reports that her brother Leonard has been appointed a Yeoman for his valour in battle. Leonard is on his way and may bring with him a reprieve for the Colonel. Leonard enters bearing a dispatch but no reprieve. Sergeant Meryll is eager to save Fairfax and hatches a plan: Leonard will hide away and Fairfax, sprung from his cell, will assume Leonard's guise. Phoebe is charged with getting the key to Fairfax's cell from Wilfred.
Fairfax enters and Sir Richard Cholmondeley, the Lieutenant of the Tower, greets him sadly, as they are old friends. Fairfax bears his impending execution bravely. Fairfax asks a boon of the Lieutenant: the charge of sorcery was the doing of his wicked cousin, who will inherit his estate if he dies unmarried. He therefore wishes to be married to any available woman, it matters not whom, who will receive a hundred crowns for her hour of matrimony. The Lieutenant agrees and leaves.
Jack Point, a jester, and Elsie Maynard, a young singer, are pursued by a rowdy crowd that demands merriment. The two offer to perform the song of The Merryman and his Maid: it tells of a lovelorn merryman who is jilted by a maiden in favour of an arrogant lord, but the latter rejects her, and she returns on her knees to the merryman to beg for his love.
The crowd grows unruly again, and violence is averted only by the Lieutenant's arrival. Point and Elsie introduce themselves and explain that Elsie's mother is very ill and they seek money to buy medicine for her. The Lieutenant offers Elsie a chance to earn the money by marrying a condemned gentleman immediately. Point, who intends to marry Elsie someday, is assured that the groom will be beheaded directly after the ceremony. Elsie consents and is blindfolded and led off for the secret ceremony. The Lieutenant tells Point that he has a vacancy for a jester, and Point tells him of his skills. The Lieutenant leads Point off to discuss the employment further.
Wilfred leads Elsie back from her secret meeting and leaves her to reflect on her impending widowhood. Meanwhile, Wilfred wonders what they were up to in Fairfax's cell. Phoebe arrives and seductively steals his keys, which she gives to her father, who goes to free Fairfax from his cell. When her father returns the keys, she returns them to Wilfred, and leaves the confused jailer to his fantasies of marrying her. Meryll disguises Fairfax as his son Leonard.
The Yeomen come to greet "Leonard", who insists that the tales of his bravery are exaggerated. He flounders when Phoebe greets him, not having been introduced to her, but Wilfred helpfully identifies her, telling Fairfax that he, Wilfred, is betrothed to Phoebe. All is ready for the execution. Wilfred, Fairfax (still disguised as Leonard) and two Yeomen go to fetch Fairfax. The Yeomen return and Fairfax announces his own disappearance. The Lieutenant blames Wilfred, who protests his innocence. Point is distraught at the escape of Elsie's husband and collapses as he begins to see his happiness break apart.
Act II
Two days have passed, and the Yeomen continue searching in vain for the escaped prisoner. Jack Point sits brushing up on his jests and bitterly reflecting on his profession, when Wilfred comes by. Point taunts the failed jailer, and Wilfred says he'd rather be a jester. This gives Point an idea. He reveals the secret wedding and agrees to teach the oaf the art of jesting if Wilfred will publicly swear that Wilfred shot Fairfax dead as he swam across the river to escape. Wilfred agrees to swear to this lie.
Meanwhile Fairfax, still disguised as Leonard Meryll, laments his hurried marriage to a bride he cannot identify, for her face was concealed by the blindfold. Carruthers enters with her niece Kate, and notes that the latter heard Elsie talking in her sleep about her secret wedding. The other three leave Fairfax alone, pleased to find that his mystery wife is the fair Elsie. He decides to test her loyalty by pretending to woo his own wife, still disguised as Leonard. She rejects "Leonard's" overtures and he is about to reveal himself to her.
Just then, a shot is heard from the wharf. Wilfred, with the jester's corroboration, declares that he struggled with someone creeping about, discovered it was Colonel Fairfax, who dove into the river and shot him dead. The Lieutenant orders the Yeomen to search for the body, and Wilfred is celebrated as a hero. Elsie, Fairfax, Phoebe and Point are left alone, and Point asks Elsie, as she is now free, to marry him. Fairfax, still disguised as "Leonard", tells Point that he doesn't know how to woo, and he undertakes to instruct Point in this art. Point, slow to see that Fairfax is wooing the girl for himself, finally protests. Phoebe, seeing her adored Fairfax pledged to another, bursts into tears, while Point, shocked by the turn of events, wishes he was dead.
Wilfred sees Phoebe weeping and inadvertently reveals that "Leonard" is in fact Fairfax. Realizing the game is up, she desperately buys Wilfred's silence by agreeing to marry him. The real Leonard then returns and announces that Fairfax's reprieve has finally arrived.
Elsie arrives joyfully for her wedding to the man she still knows as "Leonard", but the Lieutenant arrives and announces that her husband Fairfax lives. Fairfax arrives, but Elsie, distraught over the loss of "Leonard", does not turn to see his face. Elsie begs for his mercy, to free her to go to her love, "Leonard", but he says that he has come to claim her as his bride. Finally Elsie turns to see his face, and finally recognizes him as her adored one. All celebrate this joyous reunion, except for Jack Point, who enters to see his final and complete humiliation.
Dame Carruthers' curse is fulfilled.
---
Cast Bios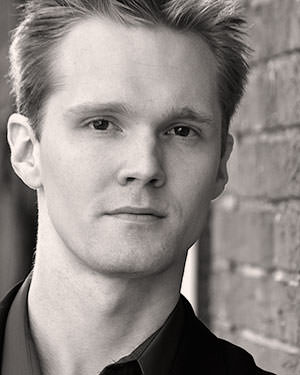 Jason Buckwalter

Sir Richard Cholmondeley (Baritone)
Jason Buckwalter is a frequent performer in the Baltimore, Annapolis, and Washington, DC areas. A native of Landenberg, Pennsylvania, Mr. Buckwalter moved to Baltimore to attend graduate school at the Peabody Conservatory.
At Peabody, he performed the role of Papageno in the Spring 2008 production of Die Zauberflöte. He was also seen as Belcore in L'elisir d'amore with both the Loudoun Lyric Opera and at the University of Maryland, Baltimore County, and as Count Almaviva in The Figaro Project's performance of Le Nozze di Figaro.
A frequent recitalist and performer of new works, Mr. Buckwalter has premiered several pieces by young composers like Kevin Clark and John Belkot. Singing with The Figaro Project, he performed several roles in world premiere performances of works by Paul Mathews and Douglas Buchanan.
Comfortable in musical theater as well as opera, summer 2010 saw Mr. Buckwalter in the role of Captain von Trapp in The Sound of Music as well as Masetto in Don Giovanni at the Bethesda Summer Music Festival. Other musical theater favorites include Will in Oklahoma! with the Annapolis Chorale and Mr. Lindquist in Peabody's A Little Night Music. In July, he returned to the role of Papageno in Carroll Community College's Die Zauberflöte. Mr. Buckwalter is excited to return to the Young Victorian Theater Company where he was seen as Pish-tush in The Mikado and the Boatswain in HMS Pinafore. Currently, Mr. Buckwalter is on the roster of the Washington National Opera Chorus and performs with the Lyric Opera Baltimore's Outreach program.
Adam Caughey

Leonard Meryll (Tenor)
Originally from San Diego, Adam Caughey completed his Master of Music degree at Peabody Conservatory. Before coming to Baltimore, Mr. Caughey performed the roles of Don Ottavio, Don Basilio, Sam Kaplan in Weill's Street Scene, and Flute in Britten's A Midsummer Night's Dream while obtaining a B.M at UC Santa Cruz.
A versatile performer, Mr. Caughey has performed the Evangelist in J.S. Bach's St. John Passion under the coaching of John Shirley-Quirk and Dr. Stanley Cornett, Peter Quint in Britten's The Turn of the Screw, the comic tenors in Les Contes d'Hoffmann, and Monostatos while covering the role of Tamino in Mozart's Magic Flute with Peabody.
Mr. Caughey's debut as Albert Herring with Opera Vivente in 2009 received critical acclaim from The Baltimore Sun's Tim Smith. One of Adam's most enjoyable roles was Ewart Dunlop, a member of the barber shop quartet in The Music Man, for Cabrillo Music Theatre in Santa Cruz, CA. Adam is very excited to make his Young Victorian Theatre Debut as Leonard Merryl.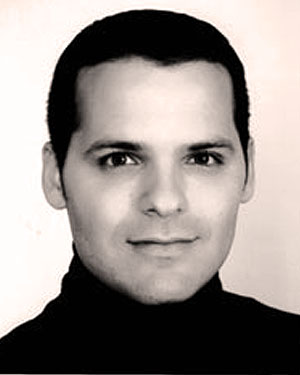 Christopher Correlli

First Yeoman
Christopher Correlli is a Baltimore-based performer, teacher, and music director. He is on the voice faculties of Towson University and Goucher College, and has most recently directed for the Red Branch Theatre Company in Columbia, MD. He has sung with the Baltimore Opera Company, Baltimore Concert Opera, and Opera AACC, and looks forward to future engagements with the Young Victorian Theatre Company and the Lyric Opera of Baltimore.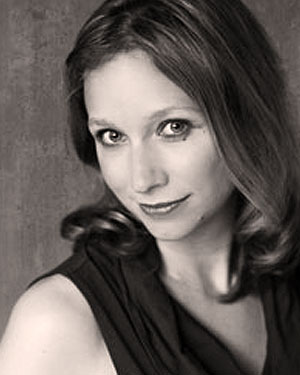 Catrin Rowenna Davies

Phoebe Merryl (Mezzo Soprano)
Catrin is a graduate of the Peabody Conservatory and the Royal Welsh College of Music and Drama in Cardiff, Wales. She also holds an honors degree in history from McGill University, Montreal, and a Master's degree in Women's Studies from Oxford University.
Ms. Davies specializes in Welsh repertoire and twice won the first prize at the North American Festival of Wales. She has also competed across the pond at the National Festival in Wales. She has performed locally with Baltimore Opera, as Mrs. Nolan in The Medium; Live Arts Maryland, most recently in the role of Maria in The Sound of Music; Annapolis Symphony Orchestra; Opera AACC in the role of Orlofsky in Die Fledermaus; Young Victorian Theatre Company in the roles of the Fairy Queen in Iolanthe, Phoebe in Yeomen of the Guard, Pitti Sing in The Mikado, Constance in The Sorcerer, Hebe in HMS Pinafore, and Tessa in The Gondoliers (among others); and Annapolis Opera, also in the role of Pitti Sing.
Ms. Davies performed at Lyric Opera of Cleveland in the role of Peep Bo in The Mikado, and the understudy of Dorabella in Così fan tutte and Meg in Little Women. She has sung chorus for Wolf Trap Opera, Baltimore Concert Opera, and was a member of the Baltimore Opera chorus and Baltimore Opera's educational program. She is now a part of Lyric Opera Baltimore's educational program, and the chorus for their inaugural season. As a gifted actress, Ms. Davies is also in demand for straight theater, musical theater, and cabarets.
A self-proclaimed G&S junkie, this is Ms. Davies' third production of Yeomen, and her second time playing Phoebe. She is delighted to be performing again with her Young Vic family.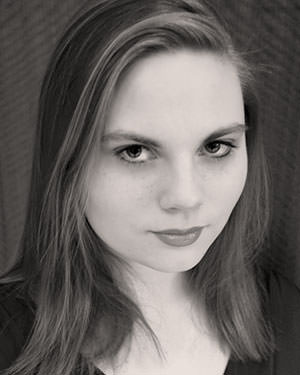 Emily Gradowski

Kate
Emily Gradowski is excited to perform the role of Kate in her second show with Young Vic. She has recently made her international debut as Polly Peachum in The Threepenny Opera, performing the role in Germany as well as at Towson University. She has played the roles of the Stepmother in Into the Woods and Laurentia in The Beautiful Bridegroom. She has also been seen in Iolanthe, The Goose of Cairo, Bird in Your Ear, Dido and Aeneas, and Riders to the Sea as a chorus member. She is currently in her Junior year at Towson University, studying voice performance under the instruction of Ah Hong.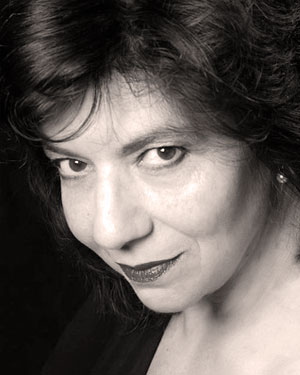 Madeleine Gray

Dame Carruthers
Madeleine Gray was born in New York, but for many years made her home in the United Kingdom, where she studied at Cambridge University and the Royal Northern College of Music. She returns to Young Vic following performances of Lady Sangazure in The Sorcerer and the Duchess of Plaza-Toro in The Gondoliers.
Recent performances include The Witch (Hansel and Gretel) with Opera on the James, Marcellina in Annapolis Opera's le Nozze di Figaro, Aurelia in The Chocolate Soldier at the Bard Festival in New York, Mama Lucia (Cavalleria Rusticana) for Washington National Opera and Toledo Opera, Emilia (Otello) with Opera Roanoke, and 3rd Lady (Die Zauberflöte) with Opera Columbus.
Following her return to the US, she performed regularly with the former Baltimore Opera, where her roles included, among many others, Baba (The Medium), Berta (Il Barbiere di Siviglia), Marcellina (le Nozze di Figaro) and Anna (Maria Stuarda). Future performances include Marcellina (le Nozze di Figaro) with Lyric Opera Baltimore in its inaugural 2011-12 season.
Past concert appearances include mezzo soloist in Beethoven's 9th Symphony with the York Symphony and Quad City (Iowa) Symphony orchestras, her Avery Fisher Hall debut as alto soloist in Messiah with the National Chorale and a return to the National Cathedral Choral Society as mezzo soloist in the Mozart Requiem.
She and her husband, musician, writer and lecturer Bill Scanlan Murphy, have recently collaborated on the words and music program, Telltale Hearts and Twilight Fancies: music inspired by the life and works of Edgar Allan Poe.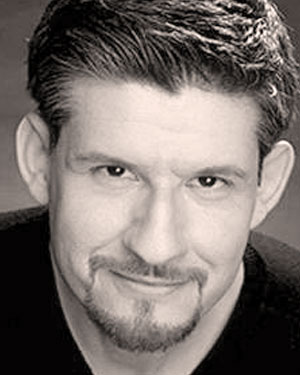 Samuel Hepler

Sergeant Meryll
Samuel Hepler is thrilled to be returning to the Young Victorian Theatre Company after a three-year hiatus. Past performances at Young Vic have included Pooh-Bah in The Mikado, Dr. Daly in The Sorcerer, and Captain Corcoran in H.M.S. Pinafore.
In addition to the operettas of Gilbert & Sullivan, Mr. Hepler has been recognized for his artistic sensitivity in a wide variety of vocal repertoire both here and abroad. A resident of New York City, he has performed throughout the United States, Mexico, Europe, Turkey, and Singapore.
His operatic performances have included such diverse roles as Don Alfonso in Cosi fan tutte, Duke Bluebeard in Bluebeard's Castle, Grandpa Moss in The Tender Land, Junius in The Rape of Lucretia, Leporello in Don Giovanni, Noye in Noye's Fludde, Pooh-Bah in The Mikado, Sam in Trouble in Tahiti, Sid in Albert Herring, the Captain in H.M.S. Pinafore, the Count in Le Nozze di Figaro, and the father in Hänsel und Gretel.
Mr. Hepler has performed with a number of opera companies and festivals including Annapolis Opera, Chautauqua Opera, Fargo-Moorhead Opera, Master Works Festival, Opera Roanoke, Opera Theatre of St. Louis, Shreveport Opera, and the Spoleto Festival U.S.A.
His recordings of Albert Herring and Trouble in Tahiti are available on the Vox and Newport Classic labels. Mr. Hepler made his national television debut with Live from Lincoln Center in a production of Hänsel und Gretel designed by the acclaimed children's author and illustrator Maurice Sendak. In honor of the Lincoln bicentennial, Mr. Hepler created the title role of Abraham Lincoln in a new musical, Abe, which was premiered in February 2009.
Mr. Hepler is also an active concert artist. Past performances have included Brahms's Requiem, Britten's Cantata Misericordium, Faure's Requiem, Handel's Messiah, Haydn's Schöpfungsmesse and Missa Sanctae Caeciliae, Mozart's Great Mass in C Minor, and Vaughn Williams's Fantasia on Christmas Carols.
Mr. Hepler has performed with a variety of orchestras and choral organizations throughout the United States and abroad, including the Chamber Orchestra of Mexico City, Chautauqua Symphony, Connecticut Choral Society, Fort Wayne Philharmonic, Indianapolis Chamber Orchestra, Indianapolis Symphony, Indianapolis Symphonic Choir, Kenosha Symphony, Long Island Choral Society, New Jersey Symphony, North Shore Choral Society, and the Singapore Symphony.
A native of Indiana, Mr. Hepler received his undergraduate training from Butler University, a master of music degree from the Manhattan School of Music, and was a member of the Juilliard Opera Center.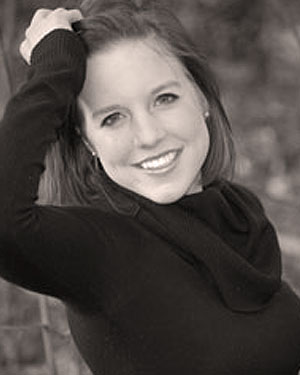 Justine Hoerning

Kate (Soprano)
Justine Hoerning, who has been praised for her clear tone, is happy to make her debut as Kate in this year's production of Yeoman of the Guard. As a student of Towson University under the tutelage of soprano Ah Young Hong, Justine has won many competitions, including the Peggy Friedmann-Gordon Music Scholarship, and the Henry Sanborn Music Scholarship.
Also at Towson University, Justine has sung the role of Madame Herz in Mozart's Impresario and is currently involved in Towson University's outreach opera company, Opera in a Can, playing the part of Little Red Riding Hood in John Davies' children's opera, Little Red's Most Unusual Day.
Outside of Towson University, Justine has sung with the Summer Opera Theatre Company, the Loudon Lyric Opera, and is an alumnus of the 2010 Opera Vivente Academy. This will be Justine's third year with the Young Victorian Theatre Company and her final year at Towson University (we hope).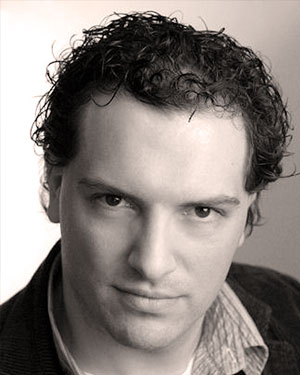 Nicholas Houhoulis

Colonel Fairfax (Tenor)
Nicholas Houhoulis is pleased, once again, to return to Young Victorian Theatre, having previously appeared as Lord Tolloller in Iolanthe (2010), Frederic in The Pirates of Penzance (2009) and Marco in The Gondoliers (2008) Of his role as Fredric, Mr. Houhoulis was praised as "…[singing] with admirable technical poise and sensitivity of phrase." (Tim Smith, Baltimore Sun)
2010-2011 season highlights include a return to The Metropolitan Opera for a new production of Stephen Wadsworth's Boris Godunov, the BSO's Baltimore Symphony Orchestra's Holiday Spectacular! celebration, featuring Maureen McGovern, a concert of Schubert works with Baltimore's St. Cecilia Society, a workshop reading of the rock-opera Original Innocence at Issue Project Room in Brooklyn, NY, the role of Belmonte in the Maryland Opera Studio's production of The Abduction from the Seraglio, Mendelssohn's Elijah with Masterwork Chorus and Orchestra (Morristown, NJ), and Don Pasquale with Washington National Opera. A complete list of prior and future engagements can be found at his website, www.nicholashouhoulis.com.
Nicholas has been a guest soloist with the Pennsylvania Sinfonia Orchestra, Masterwork Chorus and Orchestra of New Jersey, and the University of Maryland Symphony Orchestra under the direction of Maestro James Ross. In November of 2005, Nicholas was also featured in recital to a national and Canadian audience live on XM Satellite Radio. He has studied voice with Elem Eley, Dominic Cossa, and Gran Wilson, and has coached with Dalton Baldwin, J.J. Penna, José Melendez, Miah Im, Jeffrey Watson, Justina Lee, James Harp, and the late Charles Reiker.
Mr. Houhoulis makes his residence in Baltimore, and still hopes that the Orioles will have a winning season… one of these days!
Jimi James

Wilfred Shadbolt
Jimi James, as assistant tormentor, looks forward to merrily tormenting Baltimore's Gilbert and Sullivan enthusiasts in this year's production of Yeomen of the Guard. Jimi has appeared thrice in this venue in The Gondoliers, The Pirates of Penzance and Iolanthe.
Jimi has presented with Opera Memphis, Tri Cities Opera, Opera Vivente, Annapolis Opera, Mercury Opera, Granite State Opera, and Connecticut Concert Opera, Oswego Opera, American Landmark Festivals, Syracuse Symphony Orchestra and also Springfield Symphony in Missouri, West Virginia Symphony, Annapolis Chamber Orchestra, Finger Lakes Choral Festival, Long Island Masterworks and Roanoke Symphony Orchestra.
The baritone's concert credits encompass a great variety of works: Haydn's Creation, Rutter's Mass of the Children, Carmina Burana, the requiem settings of Brahms, Fauré, Mozart and Verdi, Bach cantatas 68, 78, 145 and 211, Moravec's Songs of Love and War, Elijah, Schubert's Mass in G, Messiah, Polar Express, and Vaughan Williams' Songs of Travel.
One of Jimi's particular passions is presenting the power and majesty of the unamplified voice to young audiences and he counts nearly 1000 outreach performances, including Peter vs. the Wolf, The Three Little Pigs, Jack and the Beanstalk, Hansel and Gretel, Little Red Riding Hood, Little Red's Most Unusual Day, Never Tickle a Mule and Love Cabaret – Love Songs of the Gershwin Brothers. He was a finalist in the Chester Ludgin Verdi Competition in New York, NY, and winner of the JDAF Vocal Competition in New York, NY.
Jimi's upcoming schedule includes dates with Granite State Symphony Orchestra, Springfield Symphony Orchestra, Mohawk Valley Orchestra and Empire State Opera in performances of Tosca, Carmina Burana and Pagliacci. Visit Jimi on the web at www.jimijamesbaritione.com.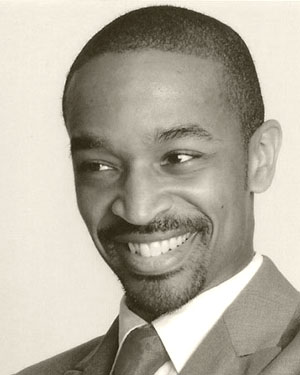 Jarrod Lee

Second Yeoman (Bass Baritone)
Jarrod Lee hails from Sylacauga, Alabama. Opera Today says "Jarrod has a rich baritone voice that seems to glide effortlessly through even the most demanding passages."
Jarrod earned a Masters of Music from the Maryland Opera Studio and studies voice with Dominic Cossa. Recently Jarrod was a featured soloist for President Barack Obama and the first family's visit to Metropolitan A.M.E Church in D.C.
Operatic roles include: Joe Louis in the world premier of Shadowboxer, an opera based on the life of Joe Louis, and Basilio in Barbiere di Siviglia with Maryland Opera Studio, The Duke/Capulet cover in Romeo et Juliette with Chesapeake Chamber Opera, Pish-Tush in The Mikado with Anne Arundel C.C., Fiorello in Barbiere di Siviglia with Baltimore Concert Opera, Captain/Zaretsky in Eugene Onegin, and Dulcamara in L'elisir d'amore with the M.O.S, Samuel in Pirates with Young Victorian Opera Theatre, Jailer in Tosca with the Summer Opera Theatre Company; Sergeant in La Boheme with Opera Birmingham; Giuseppi in Gondoliers, Sergeant in Pirates, Falstaff in Merry Wives, and Mikado in The Mikado with Jacksonville Opera Theatre.
Jarrod earned a B.A. in Music Education from Jacksonville State University and studied voice with Dr. Richard Armstrong.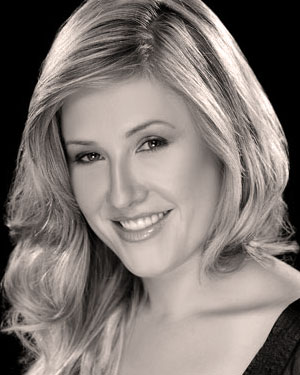 Sarah Kate Walston

Elsie Maynard
Sarah Kate Walston, a Richmond, VA native, received her Bachelor of Music degree at Lee University and her Master of Music degree and Graduate Performance Diploma at the Peabody Conservatory.
She has played numerous operatic roles including Zerlina in Don Giovanni, Gianetta in L'elisir d'amore, Casilda in The Gondoliers, Cupid in Orpheus in the Underworld, Papagena in The Magic Flute, Suor Genoveffa in Suor Angelica, Isabel in El Capitan and Lucia in The Rape of Lucretia and Phyllis in Iolanthe where the Baltimore Sun said "The sweet, nimble singing and deft acting of Sarah Kate Walston, as Phyllis, was a major plus throughout the performance."
Sarah also enjoys performing in recitals and is a regular performer in the Baltimore Symphony's Holiday Spectacular shows. As stated by Soprano Phyllis Bryn-Julson, "Her natural ability as an actress is always a hit with the audiences. She shows incredible versatility on stage."
She has attended Lorin Maazel's Castleton Residency for Young Artists program and the Fairbanks Summer Arts Festival. Sarah was most recently engaged as a Virginia Opera Spectrum Resident Artist. There she played the role of the page in Rigoletto in her Virginia Opera debut, and also covered the role of Despina in Cosi fan Tutte.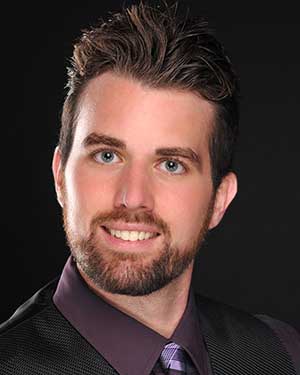 Jeffrey Williams

Jack Point
Hailed by Tim Smith of the Baltimore Sun for "singing sturdily and warmly," and by Lawrence Budmen of the South Florida Classical Review for "his sizeable baritone and the comic style of a Mack Sennett silent movie," Jeffrey Williams is originally from Bangor, Pennsylvania.
Mr. Williams has a B.A. in Music magna cum laude from Muhlenberg College, a M.M in Voice Performance from the Peabody Conservatory, and is currently pursuing his D.M.A. in Vocal Pedagogy and Performance at the University of Miami, Frost School of Music. He studied abroad at the University of New South Wales in Sydney, Australia, where he studied voice with French baritone Didier Frédéric, a principal artist at the Sydney Opera House. For two summers, Mr. Williams also attended Middlebury College's German School and German for Singers program, studying with the late James McDonald, Ruth Ann McDonald and Bettina Matthias.
Mr. Williams is thrilled to return to Baltimore and Young Vic as Jack Point in Yeomen of the Guard, and has appeared as Superintendent Budd in Albert Herring, Henry Clerval in Libby Larsen's Frankenstein, Strephon in Iolanthe, Don Dippo in The Goose of Cairo, Antonio in Le Nozze di Figaro, Tiger Brown in Die Dreigroschenoper, Marchese d'Obigny in La Traviata, Badger/Priest in The Cunning Little Vixen, and Armchair/Tree in L'enfant et les sortileges.
Mr. Williams has been awarded the George Castelle Memorial Award in Voice, the Baltimore Music Club Prize in Performance, a Peabody Career Development Grant, the Werner Neuse Scholarship, the Max Kade Scholarship, the Lillian and Anthony Fiddler Memorial Award in Music, The Woman's Auxiliary of Muhlenberg College Music Scholarship for a Junior, and Who's Who Among Students in America's Colleges and Universities.
He is a staff singer at Plymouth Congregational Church in Coconut Grove, FL and currently studies with Dr. Dean Southern and Alan Johnson.